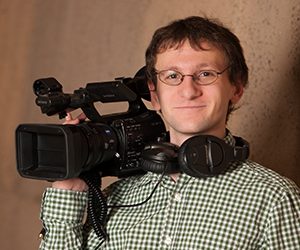 Daniel Arsenault
IT & Learning Management
Information Technology (IT) & Learning Management is my passion. I'm seeking employment that will provide me with an opportunity to further develop my skills and creativity in the IT world.
daniel.arsenault@gmail.com
Charlottetown, PEI, Canada
Work Experience
February 2014 to November 2019
Dyne Holdings (Homburg Institute)
IT & Learning Manager
November 2013 to February 2014
Homburg Institute ()
IT & Learning Analyst
2006 to 2013
Arsenault Video Productions
Owned and operated Business
Education
2011 – 2012
Holland College
Interactive Multimedia Program
2011
Tourism Industry Association of PEI (TIAPEI)
"Ready to Work" Emerit Certification Tourism Training Program
2006-2012
Various New Media courses including:
Digital media distribution and marketing, social media, dramatic lighting, dramatic editing, Final Cut Pro, Advanced Post Productions Sound and Advanced Lighting Techniques. I've also been able to conduct website and video production through various development opportunities with organizations such as Foulkes Production and by conducting online research.
2006
Grade 12 Graduation
École François Buote (High School)
Project Experience (small contracts)
October 2020 to present
Events Holistic
Charlottetown, PEI
Website Developer & Manage Website
November 2019 to present
Competitive Edge, Singapore
Learning Manager & Website Developer
Knowledge and Skills
Very good at researching, explaining technical concepts to clients, and problem solving. Experienced in working independently as well as in teams while providing customer service in a respectful, positive manner.
Competent in the following IT programs:
1) Windows, Mac, linux
2) Reformatting computers hard drive and installing operating systems
3) Installing software on computers
4) Opening computers (laptop,desktop)
5) Replacing or adding computer components
6) Testing computer components
6) Searching on google/youtube for solutions to IT problems
1) Office documents software
(Word, Excel, PowerPoint, Adobe Reader PDF, Adobe InDesign, etc.)
2) Video production software
(Final Cut Pro, Adobe Premiere, Adobe After Effects, DVD Studio Pro)
3) Image editing software (Photoshop, Illustrator)
4) Web design coding tools (Notepad++, FTP, CMS, WordPress, HTML, CSS, PHP )
Qualifications
While I was establishing my business, Arsenault Video Productions, I was able to develop my technical and work skills particularly within the cultural and the educational sectors in the francophone community of Prince Edward Island. I produced over 30 videos and other multimedia projects ranging from a few hours of production time to over six months of work with organisations such as UPEI, University of Montreal, Holland College, the French School Board of PEI, the Department of Education, Friends of The Confederation Centre of the Arts, la Fédération Culturelle de l'IPÉ, la Société Saint-Thomas-d'Aquin, the Acadian Museum of PEI, Benevolent Irish Society of PEI, RDÉE IPE and the Town of Stratford.
After I graduated from the Holland College Interactive Multimedia Program in 2012, I was hired by the Homburg Institute as an E-Learning IT Support Analyst.
From 2013 to 2019, with my E-Learning employment, I gained lots of international distance education experience and I developed new skills related to E-Learning information technology, learning management software, video conferencing software, web development as well as video productions.
In addition, when I managed the Homburg Institute Distance Education Program, I monitored courses, developed a customer care philosophy that contributed to all aspects of the successful delivery of distance learning courses, including providing accounting support.
During my employment at Dyne Holdings and Homburg Institute. I had an opportunity to experience working with other groups in the Confederation Court Mall and other companies such as All About Golf, Grand Senses Spa, Nova Vaults, Up Town shoes, The Holman Grand Hotel, Dundee Arms Inn, Royal Glitter Bay Villas, Tomas Cafe, The Lotto Booth, Eden Travel,
Homburg Institute also partnered with The University of the West Indies (Cave Hill School of Business) in Barbados that I helped with managing two online Real Estate programs, (Real Estate Development; Project and Construction Management) and (Real Estate Finance and Investment).
Other education partnerships in which I helped with managing online courses include:
Mount Saint Vincent University (HALIFAX, NOVA SCOTIA, CANADA)
Central European University (BUDAPEST, HUNGARY)
Corvinus University of Budapest (BUDAPEST, HUNGARY)
Maastricht School of Management Romania (BUCHAREST, ROMANIA)
FHR School of Management & MSM Suriname (PARAMARIBO, SURINAME)
The Entrepreneurship Academy (BUCHAREST, ROMANIA)
Languages
English and French
Reference Letters and contacts.